NASA wil nieuwe robot naar Mars sturen
Geplaatst op 21-08-2012 om 15u38 door Bert Carrein - 10064 keer gelezen
Slechts twee weken na de landing van de ruimterobot Curiosity op Mars heeft de Nasa aangekondigd dat het in 2016 nog een robot naar de rode planeet zal sturen.

Het InSight ruimtetuig zal een statische lander zijn met instrumenten om de binnenkant van de planeet te onderzoeken. Wetenschappers willen zo een beter beeld krijgen van hoe rotsachtige planeten, zoals ook de aarde, zijn gevormd.

InSight haalde het van twee andere voorstellen in de zoektocht van Nasa naar een relatief goedkope missie. De verliezende voorstellen waren een missie naar Titan, een maan van Saturnus, en naar een komeet.

De drie voorstellen waren allemaal goed, maar die naar Mars had de meeste kans om binnen budget te blijven en op schema te blijven, verklaarde John Grunsfeld van de ruimteorganisatie.

De binnenkant van Mars is nog een groot mysterie. De planeet heeft geen magnetisch veld, en wetenschappers weten niet zeker of de kern vast of vloeibaar is. Het is zelfs niet zeker of er op de planeet bevingen plaatsvinden.

Sommige wetenschappers die andere plaatsen in ons zonnestelsel onderzoeken, klagen dat de Nasa zich teveel richt op onderzoek naar Mars.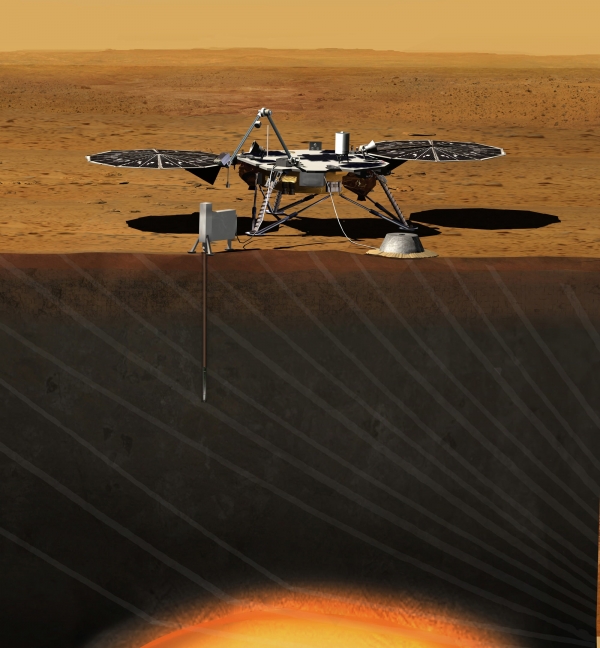 Bron: De Standaard
Gerelateerde berichten
Lees ook: Vloeibaar (zout) water op Mars?
Lees ook: Week 5: Mensen op Mars (deel 2)
Lees ook: Volg de landing van Marsjeep Curiosity op de voet
Lees ook: Belgische ploeg neemt deel aan gesimuleerde Marsmissie in Utah
Lees ook: Phobos, de gedoemde maan van Mars
Lees ook: Curiosity schiet laserstralen af op Mars

Bekijk alle berichten uit deze categorie.
Er hebben al 25 mensen een reactie achtergelaten